PRODUCT CENTER
The company has various mechanical processing equipment such as shearing, kaiping, cutting, lathes, drilling machines, etc., and can produce various specifications of profiles and stainless steel accessories, non-standard parts and various containers for customers. customer's request.
PINTE STEEL
---
The company's current plant
Variety of specifications
Shandong Pinte Steel Co., Ltd. is headquartered in Liaocheng. It is one of the well-known steel service providers in China, mainly engaged in steel import and export trade. It has extensive business relations with major steel mills in Europe, America and Japan, and supplies nickel-based alloys, nickel-cobalt-based heat-resistant alloys, high corrosion-resistant alloys, super austenitic stainless steel, titanium and titanium alloys, pure nickel and other special alloy materials all year round. All products of the company are supplied according to DIN/EN, American ASTM/ASME, German DIN, Japanese JIS and other standards, and can be supplied according to the standards and technical requirements provided by customers.
MORE +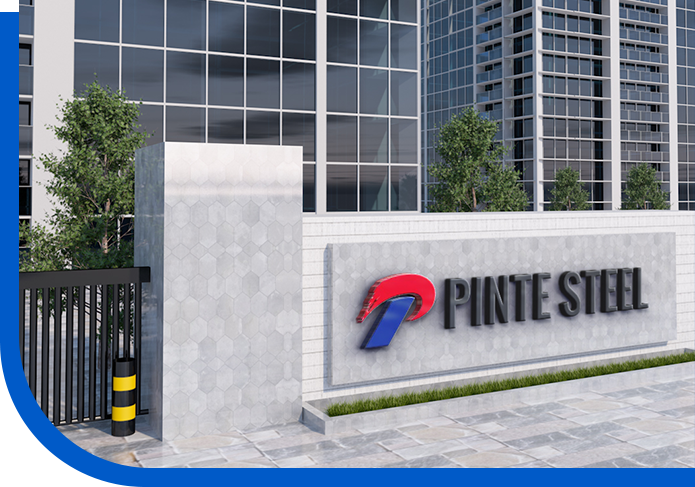 APPLICATIONS
Applications: chemical equipment, petroleum processing, marine exploration, metal structures, power transmission, shipbuilding, etc., agriculture (such as sprinkler irrigation, warehouses), construction (such as guardrails, water and gas transmission, wire casings, scaffolding, houses, etc.), bridges, traffic, etc.
NEWS EVENTS
The company's business philosophy: the same product than the quality, the same quality than the price, the same price than the service, the same service than the reputation
PROVIDE YOU WITH FREE SOLUTIONS
Speak With Our Experienced Consultants To Learn How